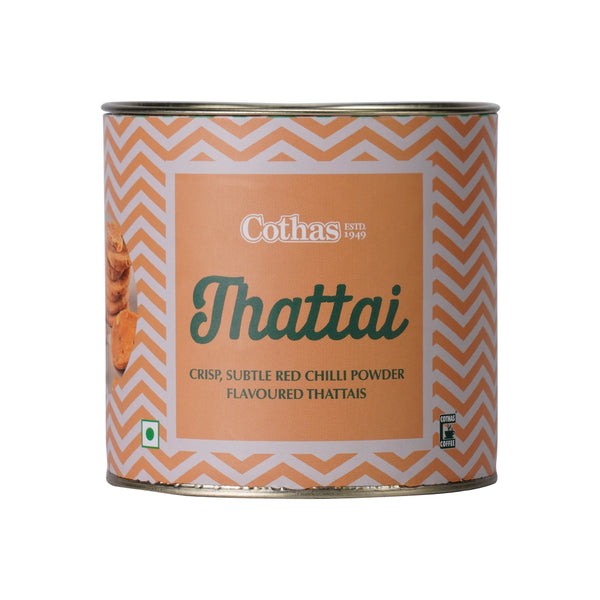 Speciality Blend 500g & Thattai
Regular price
Rs. 374.00
Sale price
Rs. 440.00
Speciality Blend
The most reliable day-starter of the South.
Our best selling product for home consumption, with an optimally aromatic sound-bodied blend, marked by a chocolatey note. Great with traditional steel filter and electric coffee makers.
85% coffee, 15% chicory
Thattai
Introducing Thattai, an authentic South Indian snack! Lightly flavoured with chilli powder for that subtle spice kick, our thattai is guaranteed to be a hit with all ages. Enjoy the crunchy and savory flavors of Thattai anytime - perfect for a snack on the go or as a side dish to your favorite meal.