About us
Our Story
The coffee a new nation woke up to
Sri Krishnaiah Chetty establishes his first and second coffee shops.
Sri Krishnaih Chetty sets up a third shop on K. G. Road
Sri Krishnaiah Chetty founds a fourth shop in Malleswaram
Mr. C. K. Sreenathan creates an 8000 sq, ft. factory in J. P. Nagar. We set our benchmark for quality.
We establish our second cutting-edge manufacturing unit. The first to introduce a freshness valve.
We win over tastebuds in TN, AP, Delhi, Mumbai and Calcutta.
Cothas revs up roasting capacity to 1250kg/ hr with a European automatic roaster.
Nithin Cothas, qualified industrial engineer and MBA graduate, seasoned by two years of coffee production in Chicago, joins us.
We begin moving into a single immense integrated unit. Double our production. Reach out to Tier 2 and 3 cities.
We complete our move into our newest, state-of-the-brewing-art 40,000 sq. ft factory.
Mr Balaraman improves sales and marketing team, joins as BDA.
We foray into corporate beverage solutions.
We begin expanding our footprint of stores.
We launch our lip-smacking range of cold beverages.
We expand to 28 retail stores by March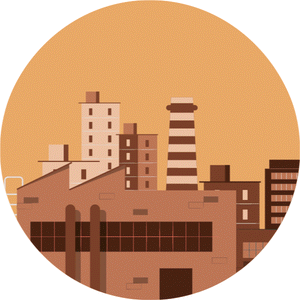 OUR STORY
It began with retailing coffee in the neighbourhood.
It lead to the brewing of a filter coffee behemoth.
And the founding of a family. Both of whom carry the
name of Cothas. We have to credit the sensibilities of a
visionary. That of Sri Krishnaiah Chetty, who, in 1947, set up
shop selling filter coffee powder to domestic customers
and hoteliers. Wherein he procured green coffee seeds
of different varieties from the local market, and masterfully
roasted them to perfect temperatures, then finely ground,
and thereafter packed and sealed them before customers.
SOURCING
Mountainous regions in Karnataka like Kodagu and
Chikmangaluru have always boasted of slopes teeming
with exceptional coffee beans. Cothas partners with
select growers from these areas to ensure that nothing
but the finest beans are procured
STATE-OF-THE-ART PROCESSING
German machinery and proprietary techniques of roasting
and grinding are Cothas's aces in creating its coffee's unique
flavour, aroma and freshness. Add to this Cothas's modern
storage and packaging facilities, which ensure stringent levels
of hygiene that meet the requirements of the most
demanding customers.
You can always recognise a Cothas. By his nose for coffee.
Cothas isn't merely the legacy of a matchless coffee company thriving for 70 years. It's also the proud title
of the family at its helm. With the third generation of the Cothas family now leading the brand towards newer
palates, it's clear Sri Krishnaiah Chetty's descendants inherited his sensibilities. Fully owning and managing
Cothas Coffee, the father-son duo of Mr. C. K.Sreenathan and Mr. C. S. Nitin took the company to the apex
of the finest filter coffee makers on the planet.
C K SREENATHAN
MANAGING PARTNER
40 years' experience of singlehandedly creating
the crafted filter coffee market in the country has
Professor of Indian Filter Coffee. Deservedly so,
his expertise ranging from coffee bean selection,
encompassing manufacturing technique, to
ensuring customer satisfaction.
C S NITIN
PARTNER
It takes more than phenomenal coffee to conquer tongues. And that's the domain of Mr. C. S. Nitin, who has been the spearhead for the aggressive expansion of Cothas Coffee in India and in exports.A graduate of industrial engineering and an MBA, Mr. Nitin brings to the mix two invaluable formative years spent in coffee production in Chicago, as well as those at the helm of product development at Cothas.
CAREERS
Those that work with us are born Coffee beings.
If you find your passion for the cup overflowing
into life, we have got positions for you!