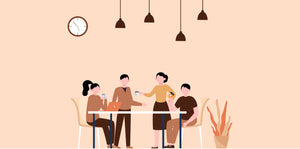 Coffee brewing solutions for corporates
A simple coffee dispenser does wonders to alter the work-comfort balance of employees under your roof.
Cothas supplies and maintains an array of coffee machines; choose the one that works
for you and start brewing cups of performance to taste.
Cothas Grande
Get the best filter coffee at the touch of a button
Dispenses

200 - 2000 cups / day

Real time consumption dashboard
Sleek & ultra slim design with compact fit
Easy to use, easy to maintain
Perfect for offices, cafes, workspaces, etc.
70 years of filter coffee experience in one cup
Automatic cleaning system
FULLY AUTOMATIC SOUTH INDIAN FRESH FILTER COFFEE & TEA BREWER
Provides South Indian fresh filter coffee, brewed tea, hot milk & hot water
Dispenses

7-8 cups / minute

Uses fresh boiled milk with 10 lt capacity milk containers
Auto cleaning
FILTER COFFEE BREWER FOR 5 STAR LOCATIONS
Copper coated elegant finish
Exclusively designed for Five Start hotels, Resorts – banquet, cafeteria and pantry areas
Dispenses South Indian Filter Coffee, Freshly Brewed Tea, Hot Milk & Hot Water
Uses fresh boiled milk for beverages
Digital counter for individual drinks
Auto cleaning system
Dispensing rate:

7 – 8 cups/min
MILK BOILER
Available in 5 and 12 litre capacities, equipped with a thermostat to cut off heating once milk reaches the right temperature.
Attached are taps for hot water and hot milk, respectively.
C FILTER
Automatic coffee brewer,Machines will automatically boil the hot water and pour it into the brewing chamber
Decoction container capacity is 3 Liters
Heater at the bottom to keep the decoction warm and fresh for the entire day
Available with 200 & 400 gm capacity brewing jars
MANUAL COFFEE BREWER
Suitable for

100 – 500 cups/day

Boiled water used for black coffee extract
3 Ltr black coffee container with the heater at the bottom, will keep the black coffee warm through the day